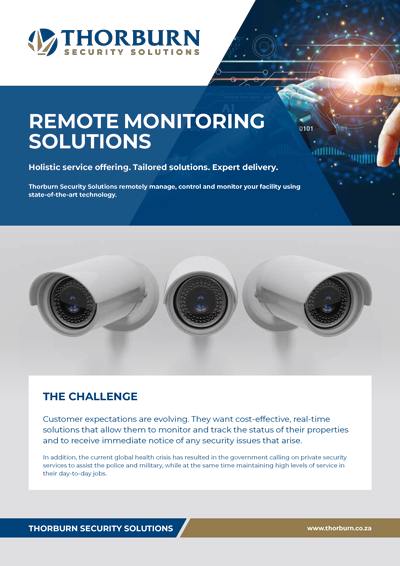 Holistic service offering. Tailored solutions. Expert delivery.
Thorburn Security Solutions remotely manage, control and monitor your facility using state-of-the-art technology.
THE CHALLENGE
Customer expectations are evolving. They want cost-effective, real-time solutions that allow them to monitor and track the status of their properties and to receive immediate notice of any security issues that arise.
In addition, the current global health crisis has resulted in the government calling on private security services to assist the police and military, while at the same time maintaining high levels of service in their day-to-day jobs.
Click here to download full brochure