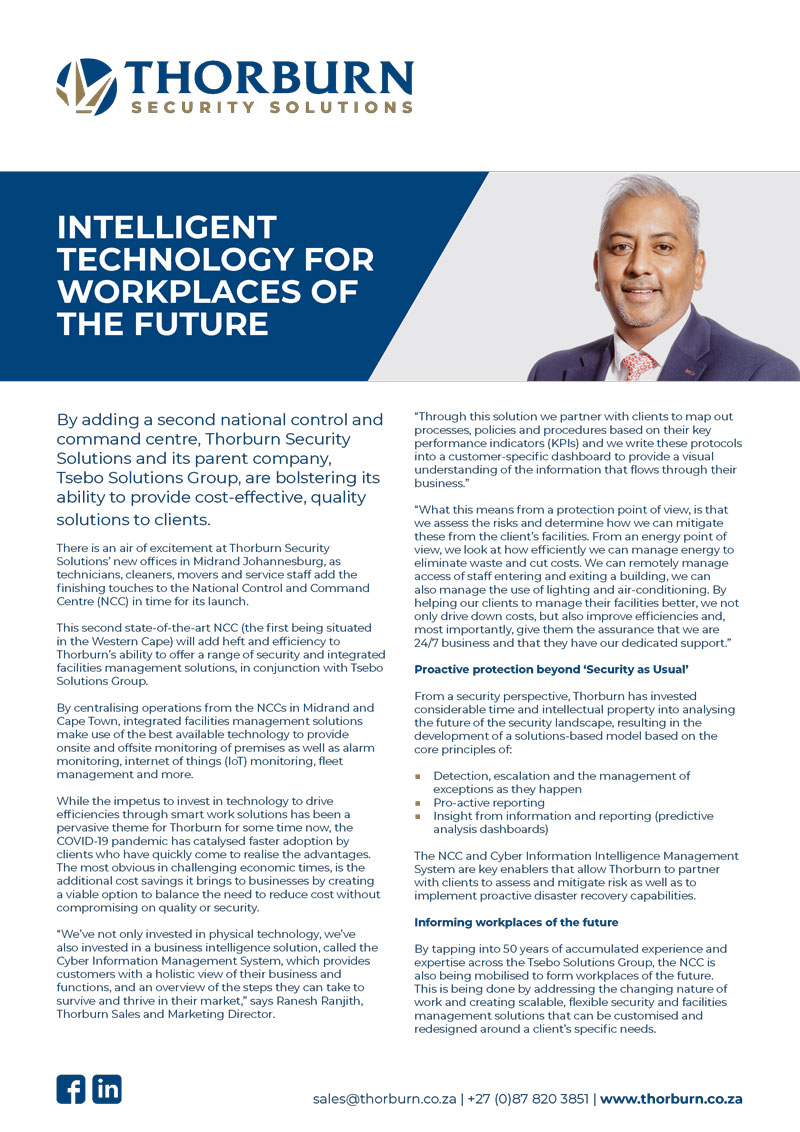 By adding a second national control and command centre, Thorburn Security Solutions and its parent company, Tsebo Solutions Group, are bolstering its ability to provide cost-effective, quality solutions to clients.
There is an air of excitement at Thorburn Security Solutions' new offices in Midrand Johannesburg, as technicians, cleaners, movers and service staff add the finishing touches to the National Control and Command Centre (NCC) in time for its launch.
This second state-of-the-art NCC (the first being situated in the Western Cape) will add heft and efficiency to Thorburn's ability to offer a range of security services and integrated facilities management solutions, in conjunction with Tsebo Solutions Group.
By centralising operations from the NCCs in Midrand and Cape Town, integrated facilities management solutions make use of the best available technology to provide onsite and offsite monitoring of premises as well as alarm monitoring, internet of things (IoT) monitoring, fleet management and more.
While the impetus to invest in technology to drive efficiencies through smart work solutions has been a pervasive theme for Thorburn for some time now, the COVID-19 pandemic has catalysed faster adoption by clients who have quickly come to realise the advantages. The most obvious in challenging economic times, is the additional cost savings it brings to businesses by creating a viable option to balance the need to reduce cost without compromising on quality or security.