An annual occurrence at Thorburn is the award and long-service award ceremonies that we hold for our employees.  Regional Managers Reinardt Rall and Christo Pretorius, and Operations Manager Riaan Lourens ensure that their personnel are able to attend these functions, where certificates are issued, followed by a social.  This year was no exception, as a host of award functions were arranged across the region, many of which were held on-site at our larger contracts like Evraz Highveld Steel, Palabora Copper, Nkomati Mine, ECM, Tshikondeni Mine, Tubatse etc.
GAUTENG AWARDS FUNCTION
At the Gauteng awards function held at our long-time customer, Willows Acres Estate, Thorburn on-site staff were presented with a certificate of appreciation for their performance, by the HOA.  We are exceptionally proud of their giving security a GOOD name!
MPUMALANGA/LIMPOPO AWARDS GALLERY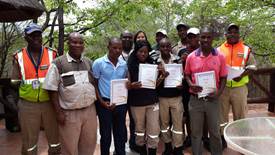 Tshikondeni Service Excellence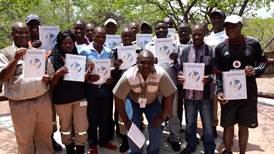 Tshikondeni 5 year employees with Security Manager L Monyela in the middle
ECM Service Excellence recipients
 ECM 5 year employees with Quality Manager Kobus Griffiths and client Jacuqes Kriel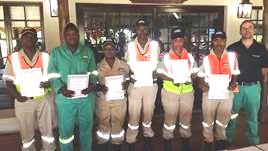 Tubatse Service Excellence. Right: Client Johan Lesch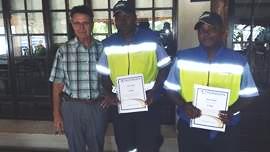 Steelpoort Special Operation Team Service Excellence. Left: Quality Manager Kobus Griffiths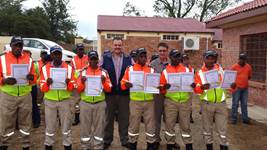 Nkomati Service Excellence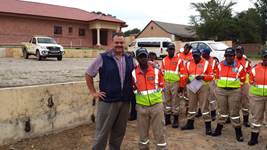 Nkomati 5 Year Service Employee with Regional Manager Christo Pretorius
&n
Regional Manager Christo Pretorius, congratulating recipients, with  Security Manager, Piet Mokhakoane handing over certificates at Palabora Copper