The 4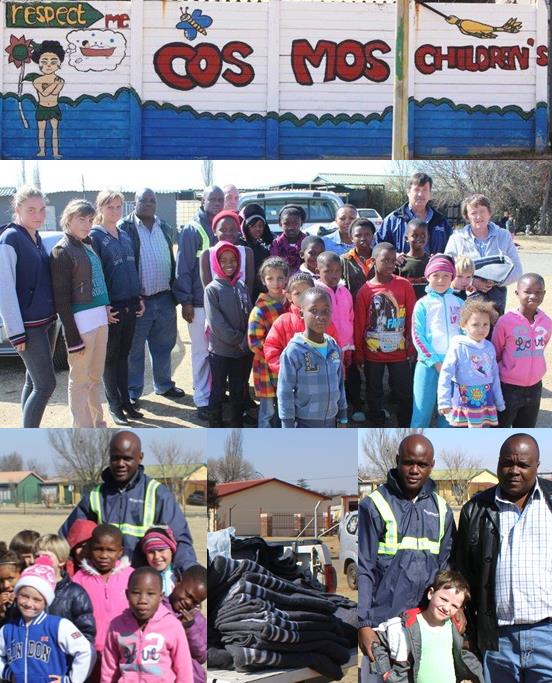 The 4th leg of Thorburn Northern Region's "Ice-Breaker" winter-warmer project took us to Secunda where we donated 100 blankets to the Cosmos Children's Haven.  The home cares for 90 children between the ages of 0 – 18 years on an ongoing basis.  Cosmos Children's Haven is a place of safety for children that have been referred there by the Children's Court, due to circumstances at their parental homes which make it impossible for them to remain there. 
Cosmos houses children from all races and cultures, and sees to it that they attend local schools.
They rely on donations and assistance from outside to enable them to provide an even better home to the children.
Regional Manager Reinardt Rall, HR Manager Ellence Monyela and management from our Sasol contract went along to the home to distribute the blankets and meet the children on a brutally cold winters morning.