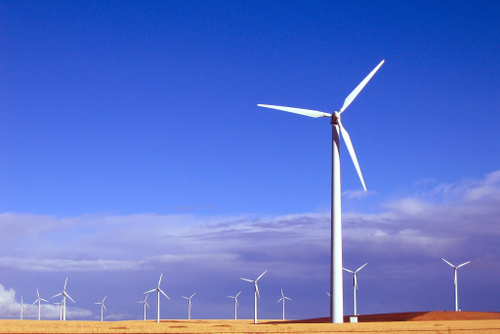 Thorburn Grows Its Expertise in Renewable Energy Security
With the ever-increasing role which solar energy is playing as a power supply in South Africa, we recognise the importance of securing these critical infra-structures and are dedicating significant resources to this niche market which is dominating the Northern Cape.  As most renewable energy sites are remote and located in isolated areas, security is paramount to providing solar farms with protection against vandalism and theft.  Security management and monitoring at a renewable energy facility can prove to be a challenge, due to the vastness of the expanse these farms occupy, the very real risk of electrocution and the large amount of valuable capital equipment (including solar panels and wind generators) which is dotted over a large geographic area.  At Thorburn we like to turn challenges into opportunities!  Our success in this sector has translated into sharing of best practices and learning as we go through the different phases of development, from site establishment to active energy-producing facilities.
Our experience in this vital sector of the market began in 2012 when Thorburn Security Solutions was appointed as the security service provider at the Abengoa Solar SCP Project site establishment and later at both sites for Abeinsa 
Solar, boasting with being the first 2 solar thermal plants in SA:
–  KHI Solar One, of 50MW tower technology, is the 3rd commercial plant of Abengoa tower technology, and the first one outside of Spain.  It is located in Upington in the Northern Cape
–  KaXu Solar One, of 100MW cylinder-parabolic technology, is located near Pofadder, in the Northern Cape
Image:  The Abengoa site & infra-structure establishment
Thorburn's next renewable energy protection contract was that of the Sishen Solar Plant established by Aveng in Sishen (2013/2014) and became active as a power-producing plant at the end of 2014.
Encouraged by the track record we were building in this niche market, Thorburn was awarded the Bokpoort EPC Solar Project  site establishment contract in the Groblershoop area during the latter part of 2014.
2015 started well for us with the award and mobilisation of the Jasper Solar Project by Group 5 & Iberdrola in the Northern Cape, the largest solar plant in Africa.  An already active renewable energy producing plant, Jasper Solar Project produces enough to power up to 80,000 homes.
Image:  The expanse of the Jasper Solar Project, Thorburn patrol vehicle and security team

The Thorburn security strategy for Renewable Energy protection is built on the following cornerstones:
Sufficient, high level technology, early warning and perimeter protection, and access control systems
Human manned interface in the monitoring and response of insecure situations at the plant
Robust maintenance programs for electronic security systems
Integrated security management of all safeguards thereby ensuring a safe environment
Customised safety measures for the protection of solar panels from stones during vehicle patrol
To learn more – download our brochure here.