In line with our desire to provide tailored solutions with sufficient support, underpinned by the focus of development of our employees, a few new positions have been created in the Thorburn Northern Region.
For the first time Thorburn Security Solutions has a dedicated Alarm Technician in Kathu in the Northern Cape.  This allows us to service existing customers in terms of electronic systems maintenance and new installations whilst it also forms part of the expansion drive for Armed Response and Monitoring Service in Kathu.  Wesley Lesch, an experienced alarm and systems technician was appointed with effect from 2 October 2014 and will be based in Kathu.
Below is Wesley Lesch, newly appointed Technician in Kathu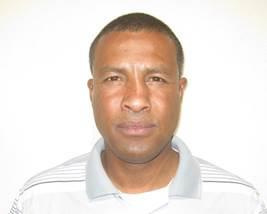 Two other appointments took effect in the Northern Cape:  Nancy Louw will stand in as Office Administrator in Kathu allowing Bella Rabela to focus on Ops Support in terms of Control Room and logistics;  whilst a Recruitment Officer position has been created and filled by M. Kurudi, who was promoted from Security Officer at Kumba Iron Ore Mine to HR Recruitment Officer at the Kathu Regional Office.  Thorburn is extremely proud of the promotion of Officer Kurudi.
In other developments a new operational office has been opened in Nelspruit following the award of the contract at The Rest Nature Estate in Nelspruit.  Newly recruited Pieter Otto will take up the position as Security Manager at The Rest (www.therest.co.za).
At Steelpoort in Limpopo Province, Darren van den Berg is filling the vacant Technician position.
Congratulations on new appointees and those promoted!